Behind the bean:
SACRED coffee blends undergo a meticulous and careful selection method in order to create each distinctive flavour in the blend. Representatives of SACRED visit multiple coffee plantations and selects only the best coffee beans, taking into consideration a variety of influential factors, such as the fairness in labour, environmental impact the plantation has, as well as the quality of the terroir and the bean itself.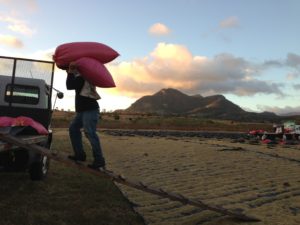 Sacred blends:
Gourmet:
Gourmet blend is made with some of the finest beans from South America, Africa and Asia, each of these regions delivering unique qualities and complimenting each other. Brazil presents nice palate acidity and smooth chocolate and caramel undertones, while Ethiopia brings brightness and compliments with lemon acidity. Colombia provides the profile with red fruit sweetness. The balance is brought by Sumatra, which provides a powerful aroma & body.
Gourmet blend is available for retail in whole bean, ground coffee or Nespresso® compatible capsules.
Auckland:
This blend has been created with a fine mix of high quality beans from some of the best coffee growing regions in Africa and the Americas. The Brazilian soil provides the coffee beans a clean taste of hazelnut and almond, malty finish. The area of Ethiopia allows the beans to adapt a light acidic taste with hints of stone fruits and subtle dark chocolate. In Honduras this coffee is grown under a variety of citric fruit trees, this gives the coffee a suave citric acidity, with notes of creamy caramel and chocolate.
Auckland blend is available for retail in whole bean, ground coffee.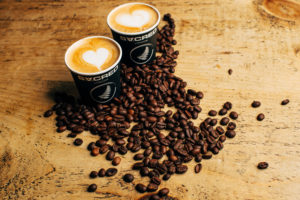 Wellington:
This is an extra dark roast boasting high quality beans with the core of the blend coming from Brazil and Uganda. Due to the special properties this coffee blend has, the origins of the remaining supplementary coffee beans coming from Central America, Burundi and Papua New Guinea vary during the seasons to ensure an even taste and superior quality, whilst delivering consistency in flavour and power.
Wellington blend is available for retail in Nespresso® compatible capsules.