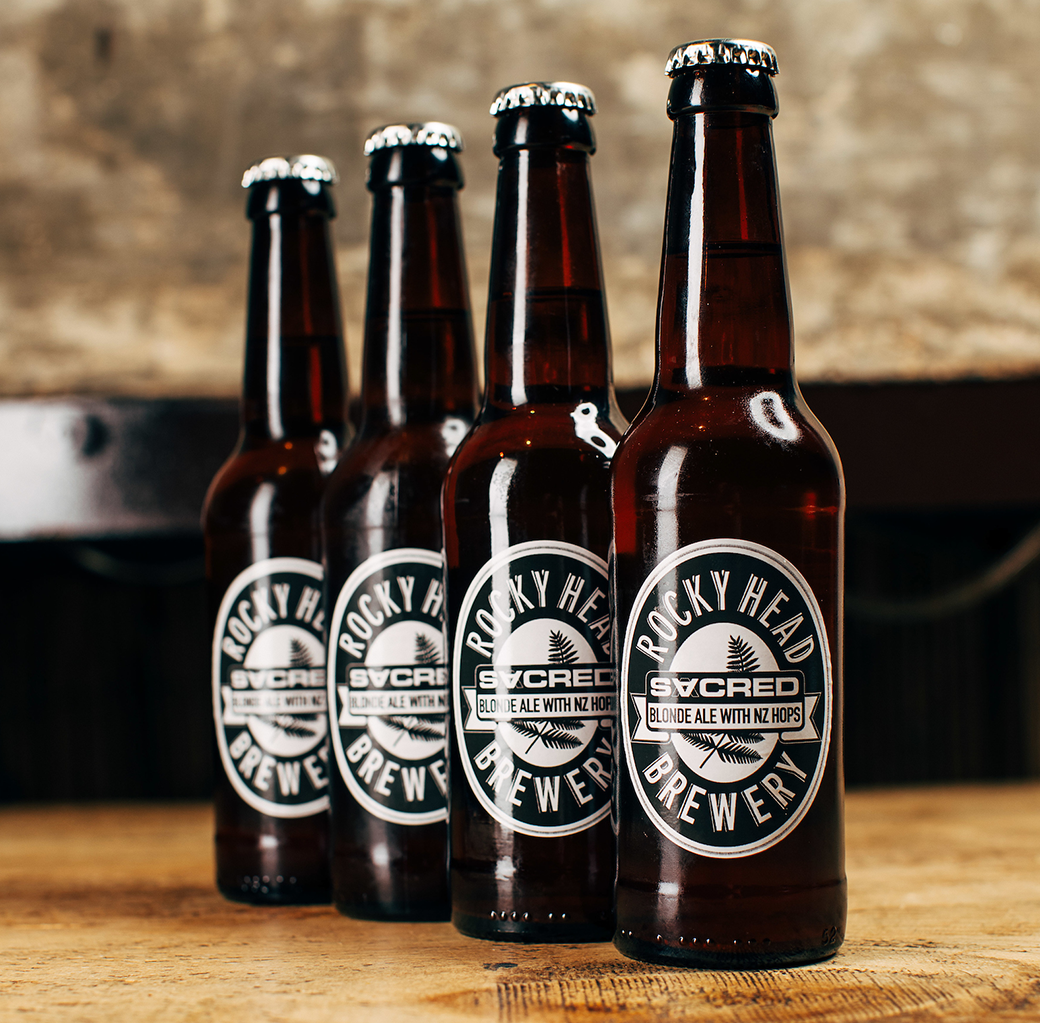 BLONDE ALE
SACRED London expanded its product range in December 2016 with its new venture into the micro brewing industry, introducing a blonde ale made with actual hops from New Zealand.
The joint effort between SACRED London and Rocky Head Brewery has resulted in the crafting of an artisanal and intensely flavoured blonde ale loaded with NZ hops.
The bold and hoppy tasting beer has been paired with SACRED's own cheese & charcuterie platters that are available at the cafes. The combination of soft and sharp cheeses in particular compliments the beer's citric flavours and fruity aromas.
This craft beer has opened the doors for SACRED to satisfy the growing craft beer market in London and in addition to gain a new customer base at the cafes, alongside the popular gourmet tea and coffee products.
SACRED Blonde Ale is available at our cafes now.
GOURMET COFFEE STOUT
In cooperation with Rocky Head Brewery, a small artisanal brewery with craft beer expertise, we have created a unique coffee stout which boasts a rich and complex flavour using our Sacred Gourmet 100% Arabica coffee.
Sacred Gourmet Coffee Stout is still brewing up along with a fresh batch of our already popular Sacred Blonde Ale and both are now available.